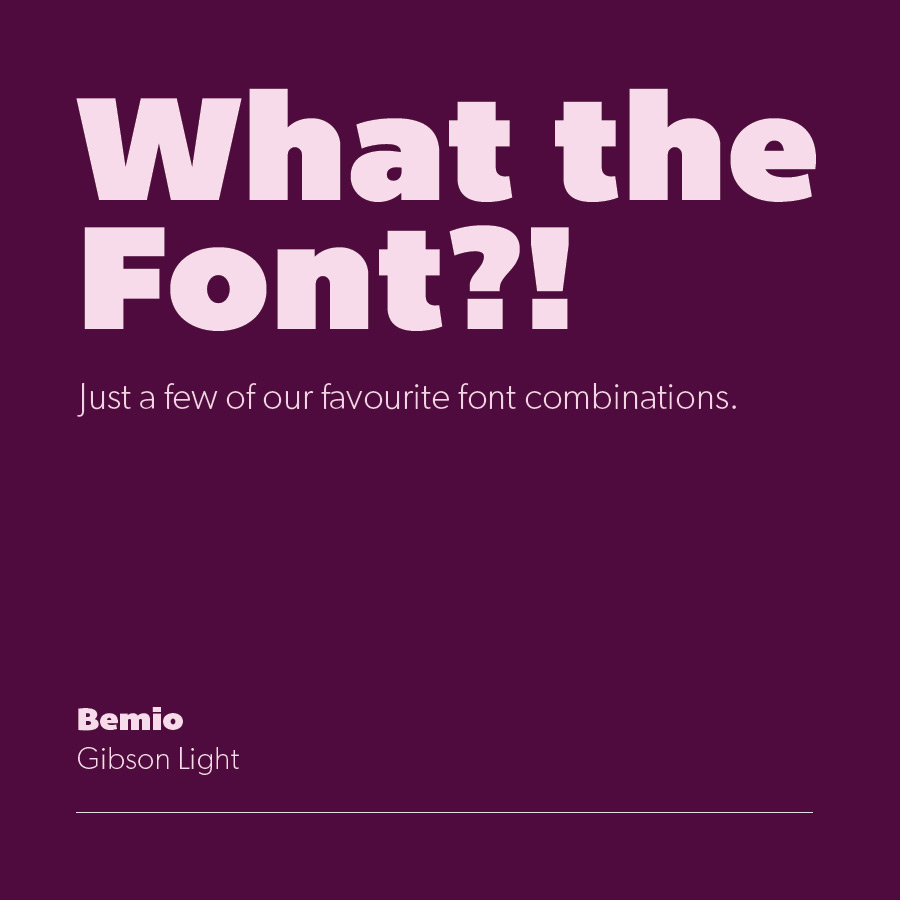 Fonts are an essential part of designing, and sometimes finding the right combinations can be a little daunting. We've put together a few examples of combinations that (we think) achieve a complementary balance, giving it a harmonious effect. We've used the name of the font as the display text and included links of where to get each font. Go and try out some font combinations yourself as well!

Some of our favourite websites for free fonts are: Dafont, Font Squirrel, Urbanfonts and Adobe
Typekit. You can also find some goodies on Behance and even Pinterest with a thorough search.
Paid fonts are usually better quality, and you can always get the purchase the whole family if they offer it. Some of our favourites include: Creative Market, FontShop, Linotype, Fontspring & MyFonts.
Enjoy!