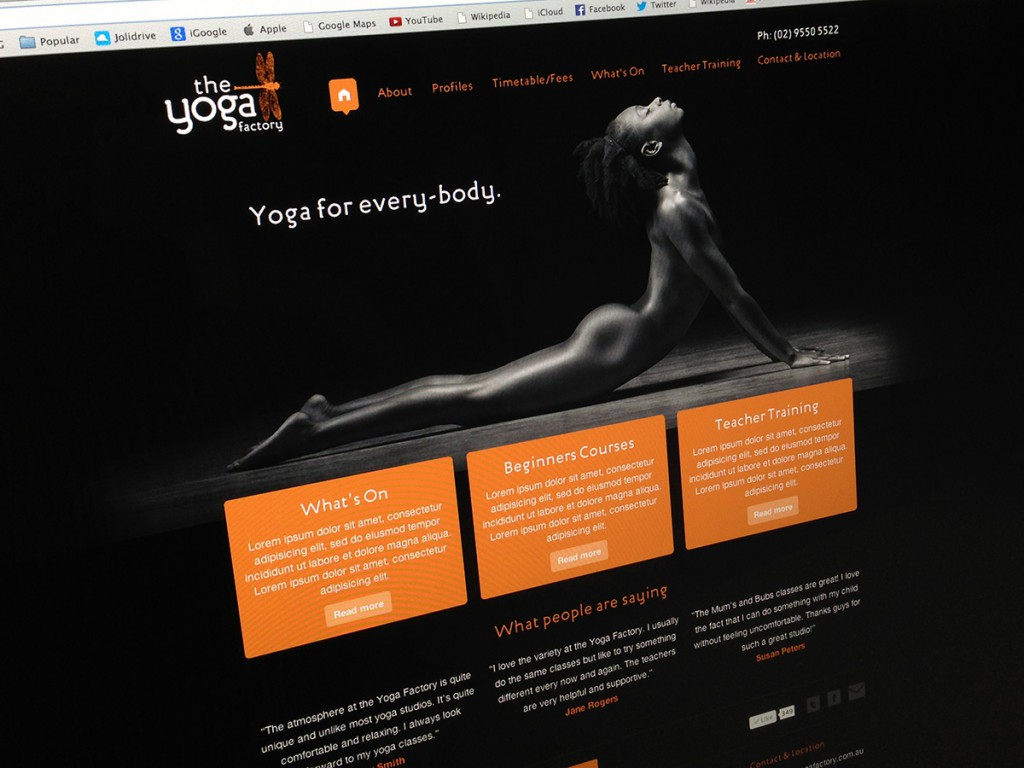 Latest Project: The Yoga Factory Camperdown
We're working on a nice little website project for a local business called The Yoga Factory. A little less than 10 minutes from the CBD and right across the space in front of our office, The Yoga Factory is cool boutique yoga studio that provides a comfortable atmosphere for people of all levels to enjoy yoga with quality teachers.
I'm not big on yoga but I enjoyed designing this content managed, responsive site for them. Look for it online in the coming weeks.