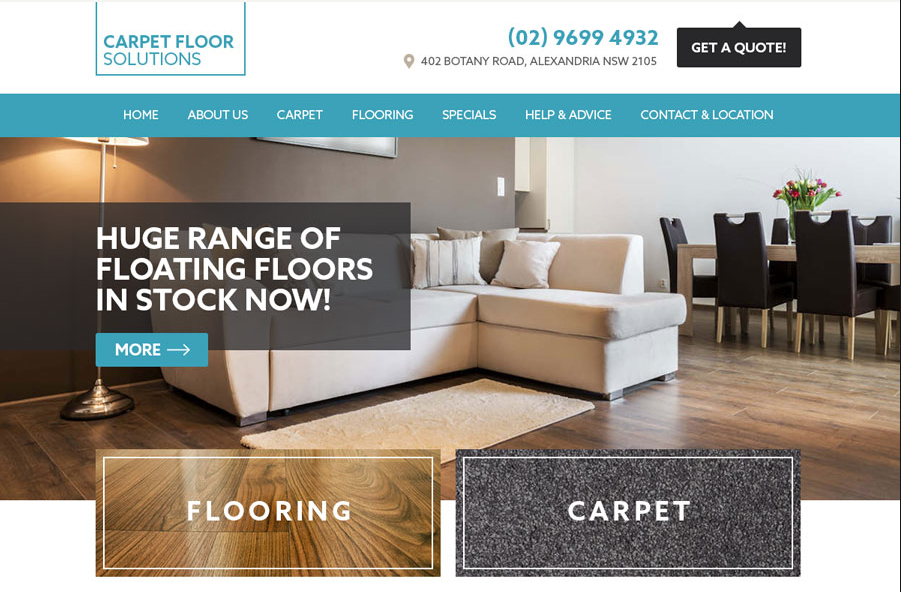 Website Progress: Carpet Floor Solutions
We were approached by the team at Carpet Floor Solutions to develop a new website. As-well as a fresh new design, the functionality has simplified, making it easy to browse for what you're after.
The team created a striking design for the new look & feel, highlighting Carpet Floor Solutions' many service areas and creating an easy to use website along with a drop down form for quick enquires.
Before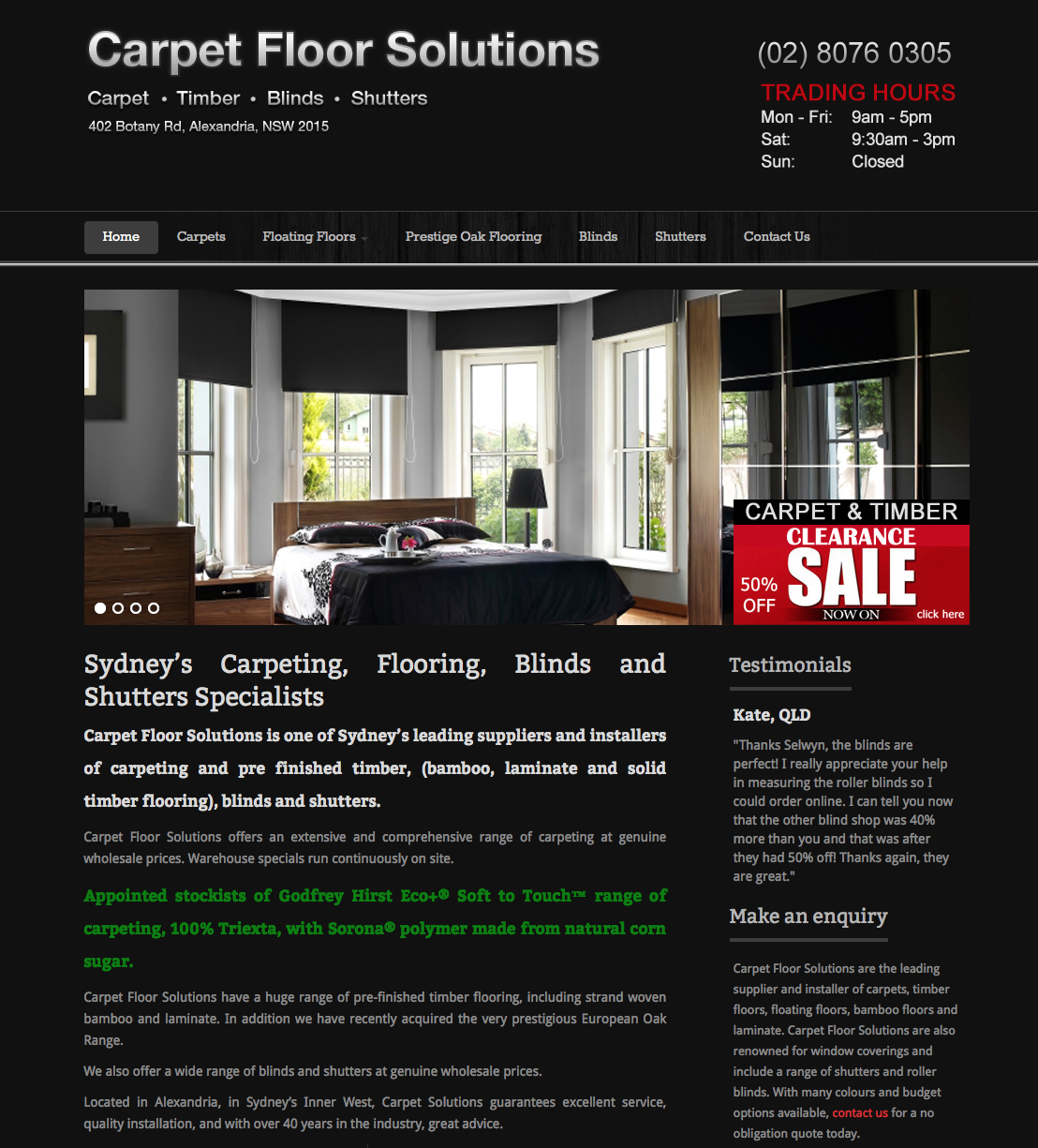 After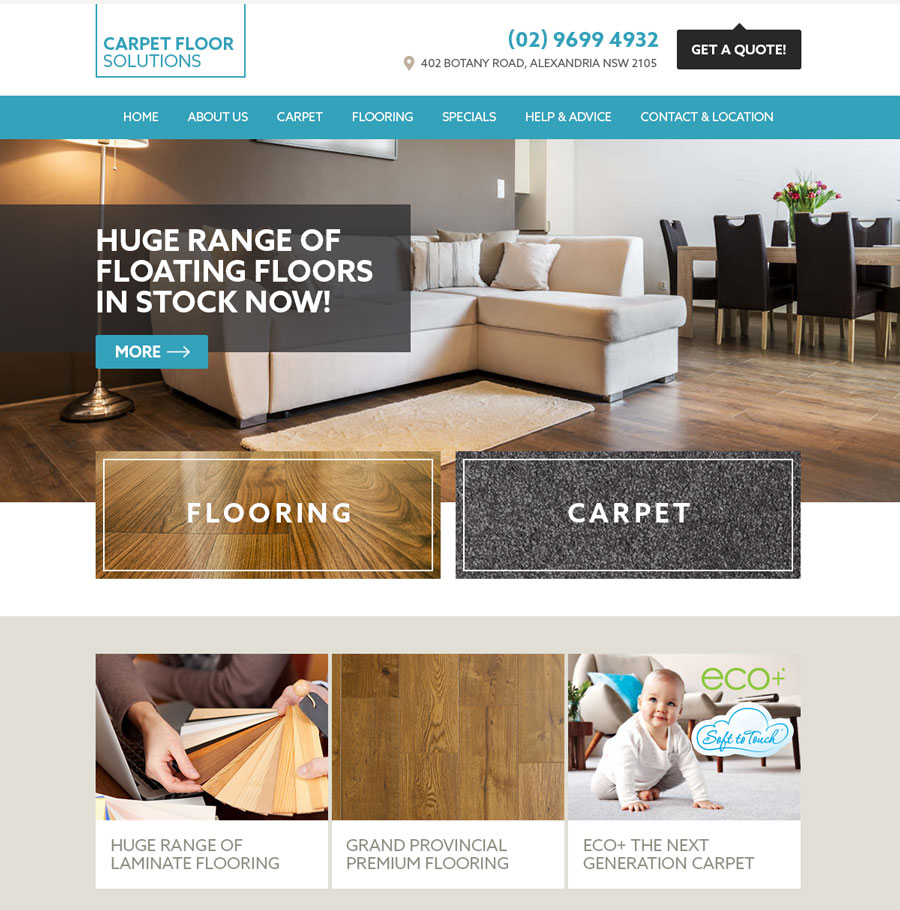 The final result: Carpet Floor Solutions