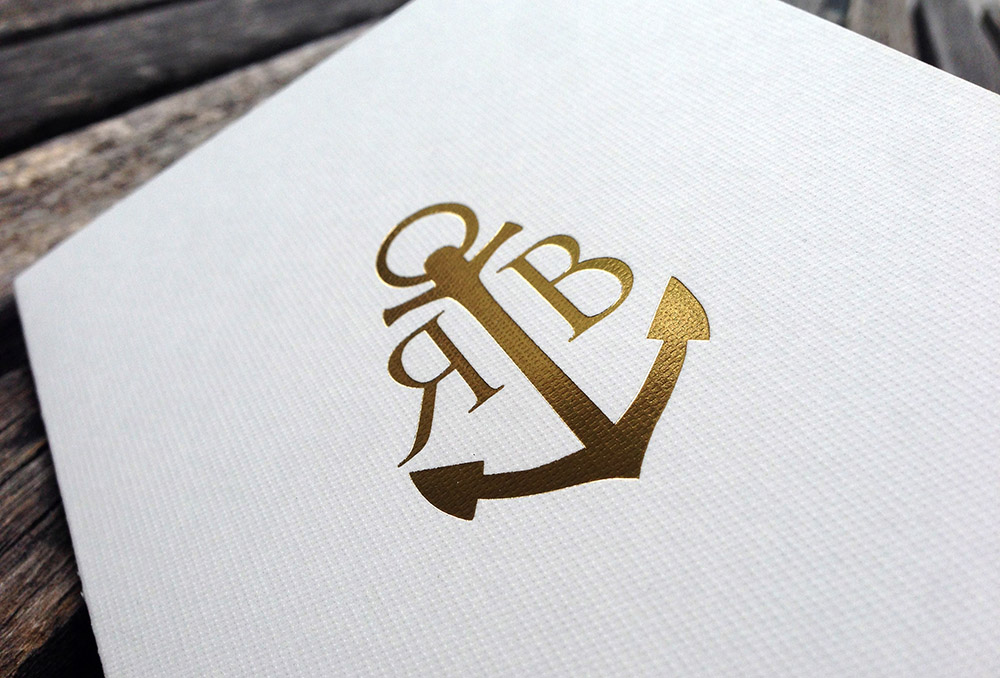 Beautiful Wedding Invitations
We love to be challenged here at Pictura – especially with something as special and personal as a wedding invitation for one of our clients.
The brief was to "make it special and make it happen asap!"
The theme was rustic with a nautical feel.
Each wedding invitation was made up of four parts. The main invitation was in the shape of a passport along with a details card, map and a RSVP card. For the passport and details card we suggested a beautiful stock for DW Doggets called Rives Design. The images go only part of the way of capturing how beautiful they turned out.  They show the beauty of the imaging but not the quality of the touch.
The combination for the passport was a perfect match. Finished off with gold foiling on the outside and inside page, the invitations really have that special vintage feel and high-end quality.
With our clients budget in mind, we suggested changing some components (the map and RSVP card) to a Smooth Knight Cream, as the original price came in at almost $5000 for 200 sets.
We turned this project around in week and half, which made our Client very happy!