CMS comparison 2013
Concrete5, the Content Management Underdog
For many people, designers and clients alike, when the topic of content managed websites is raised, WordPress seems to be the name on everyone's lips. It is probably the most popular of the dominant 3, Drupal, Joomla and WordPress. Not hard to believe since it's been around for some time and has a huge community of users, an infinite amount of themes, plugins and other stuff that seems to make it the likely choice for many people. In fact, this blog is WordPress.
Not far behind WordPress comes Drupal and Joomla as other viable content management platforms with rather significant communities of their own worldwide.
If you search for articles about Content Management Systems and comparisons, they all seem to be about these 3.
Now each of these systems is powerful and offer a robust set of features for developers, contributors and collaborators. The problem though, is they were not designed with content management for the typical, technically challenged user that represents 90% of small to medium sized business customers. Don't get me wrong, WordPress is a fantastic blogging platform, Drupal is a very powerful content management platform and Joomla is too, but the one thing they all have in common is a lack of a simple and intuitive interface for people who need to manage their site quickly and easily without complex processes to learn.
The new kid on the block
I was introduced to Concrete5 a little over 2.5 years ago and find it to be the simplest and most intuitive CMS for the average punter. I only need to give a quick demo and the potential client is sold. It's quite a powerful system and we've built some amazing sites that employ leading edge techniques including fully responsive design and retina graphics.
All for the client
When the client can log in, navigate the CMS like they navigate through the website and simply click on an editable region to start editing content, it doesn't get much easier for them. And it only takes about 15-20 minutes to train a typical client how to manage content including text, images and other resources.
Just a few of the key advantages of Concrete5
• Easy to navigate WYSIWYG interface.
• Easily identifiable editable regions.
• Intuitive, powerful editing system.
• Files sets and resource management.
• Versioning system for approvals and rollback in case of errors.
• Very flexible.
• Easy to train, short learning curve, little need to retrain.
Example of a simple site packed with features…
Here is a great example of a low budget, single page website we built using Concrete5 that is fully responsive and uses high resolution graphics.
The home page…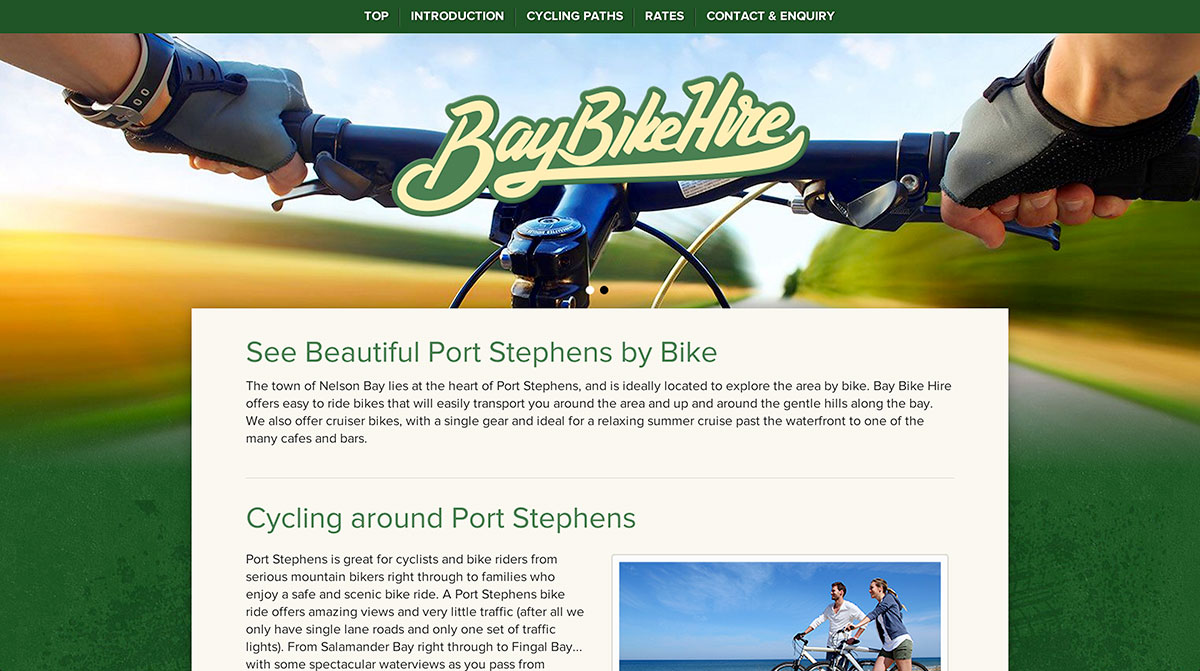 Entering Edit Mode…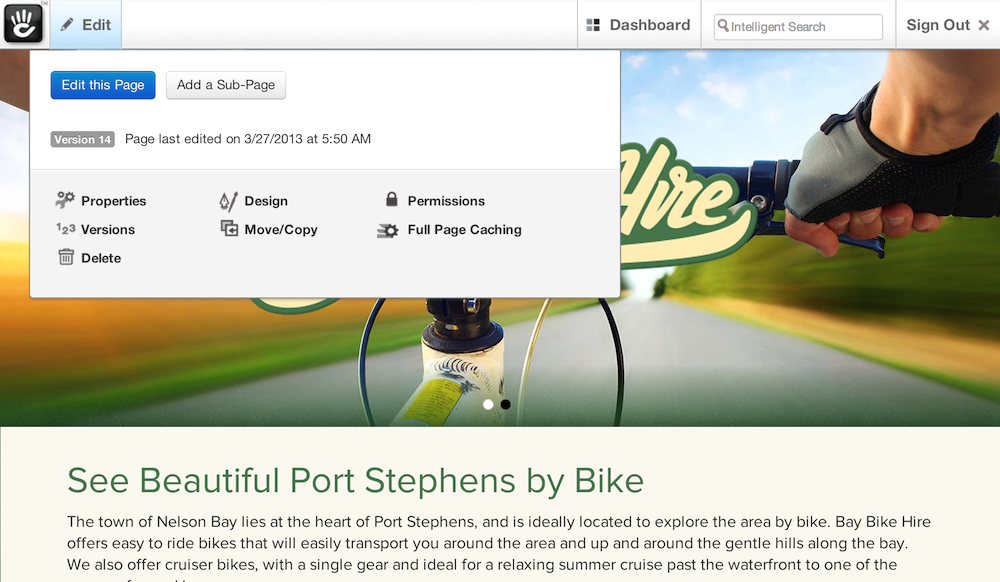 Editing a text field…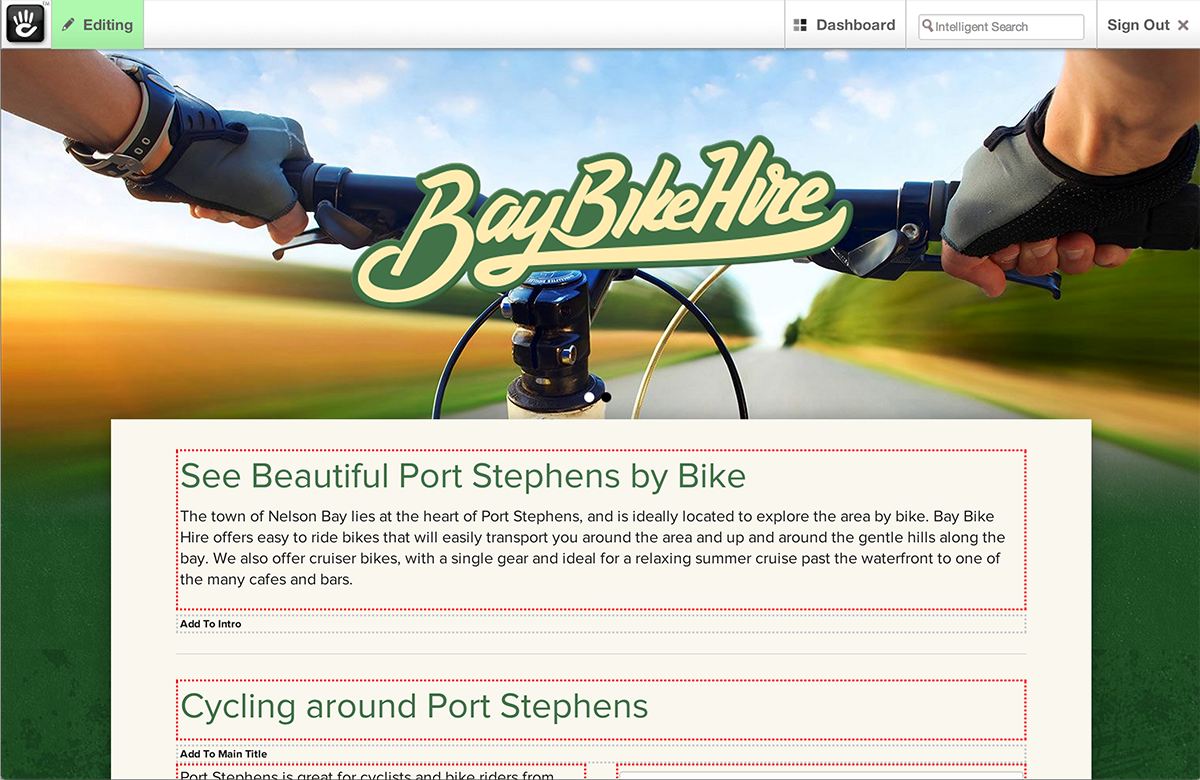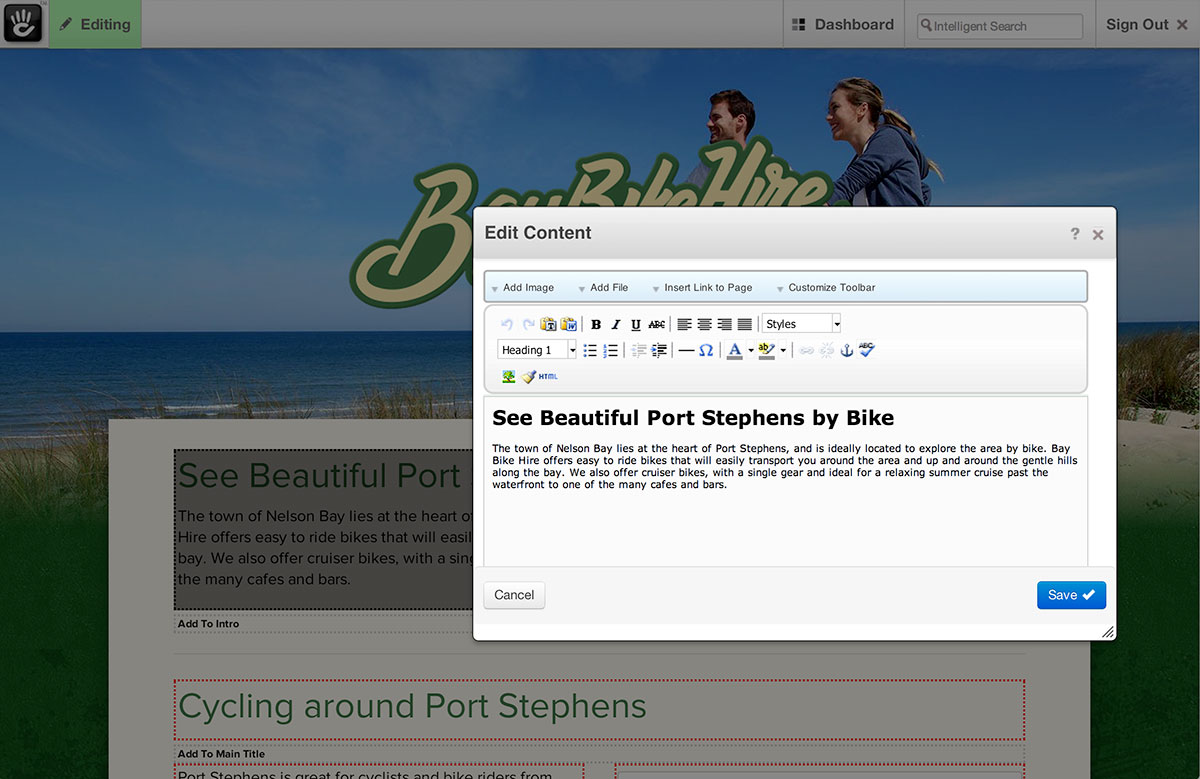 Editing an image…